Animaren Trimsalon in Vught, Noord-Brabant
Elke Zabel
Al tien jaar heb ik mijn trimsalon in Vught en sinds twee jaar een groot eigen pand aan de Esscheweg. Op school had ik vroeger twee dromen: een grote trimsalon openen en les geven. Gelukkig heb ik beide kunnen realiseren en geef ik nu les aan de Trimacademie. 
Maar naast professionals opleiden viel mij steeds meer op dat hondeneigenaren ook behoefte hadden om meer te leren over hoe ze hun hond het beste kunnen onderhouden en knippen.
Ik kwam steeds meer baasjes tegen die ontzettend hun best deden, maar waar de kennis of het juiste gereedschap soms ontbrak. Heel graag zou ik juist die mensen willen helpen en ondersteunen zodat ze kunnen genieten van een mooie en verzorgde hond.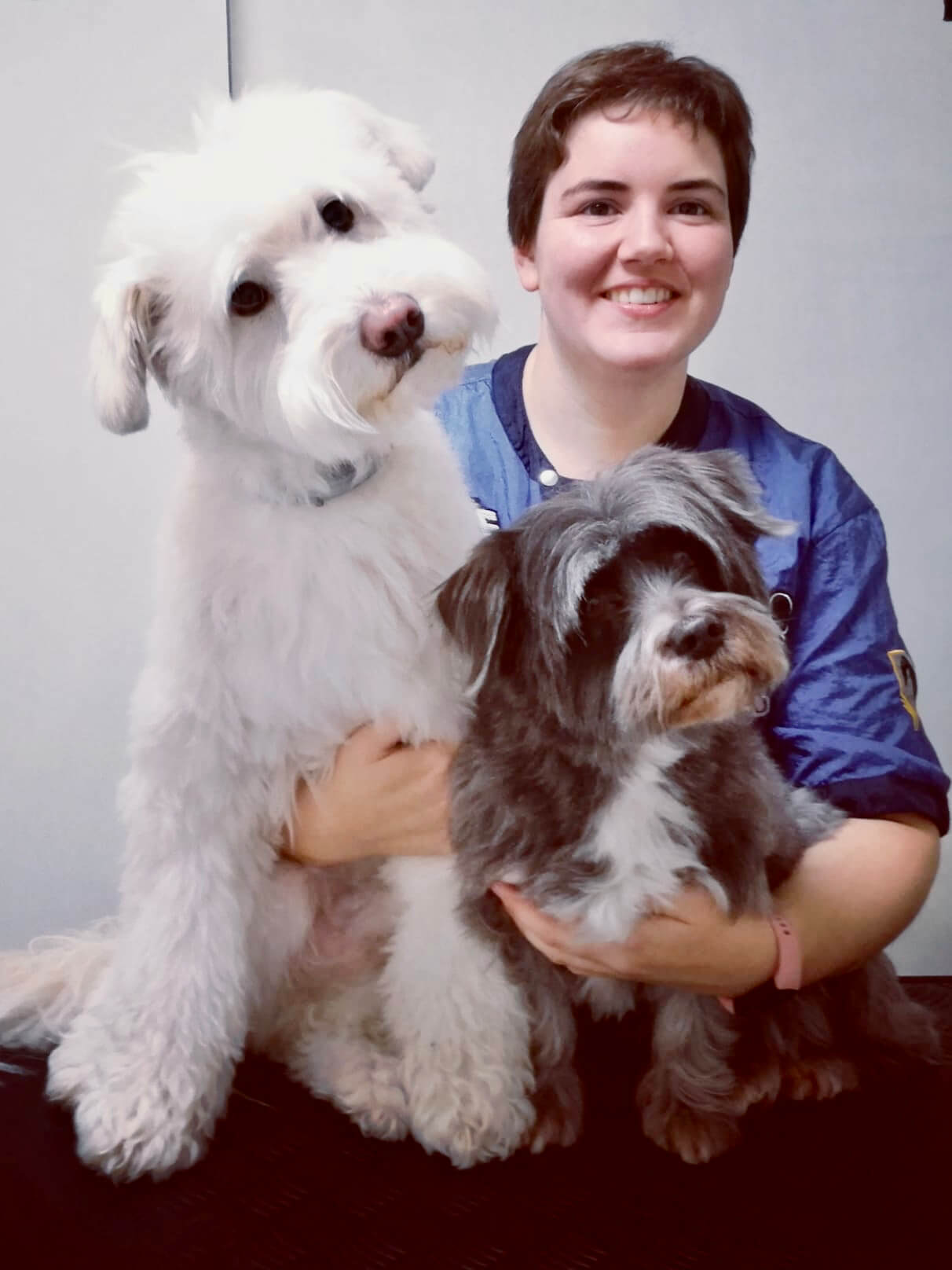 Wil je een workshop inplannen, meer informatie opvragen of producten bestellen? Neem gerust contact op.